ADULTERY AND CALIFORNIA DIVORCES
---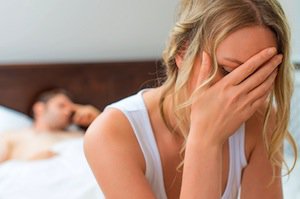 With the summertime hacking scandal, and now a lawsuit from a disgruntled user claiming that the website was fraudulent in its use of fembots to attract new users, cheating website Ashley Madison has been in the news a lot recently.
Adultery is all too common and can have devastating effects on marriages and families. If you or your spouse has had an extramarital affair, it is essential to understand the impact that can have on a divorce in California.
NO-FAULT DIVORCE
Formerly, adultery was grounds for divorce in California. The state's fault divorce laws meant that, in order to obtain a divorce, one spouse had to prove the other spouse's wrongful behavior, such as adultery, abandonment, abuse or drunkenness. However, now California is a no-fault divorce state. This means that a couple may obtain a divorce for two reasons. Either:
Irreconcilable differences have caused the couple's marriage to irretrievably break down; or

One spouse suffers from incurable insanity.
Now, a spouse seeking a divorce does not have to testify about the other spouse's fault or the reasons for the failure of the marriage. It also means that the court does not consider evidence of adultery in deciding whether to grant a divorce. One spouse's adultery has no effect on whether a divorce will be granted in California. It only matters that the marriage has irremediably broken down.
ALIMONY
Evidence of adultery is not considered in California alimony decisions. However, evidence of cohabitation is considered. Thus, if a cheating spouse begins to cohabit with his or her new partner before the divorce is finalized, there is a presumption that the spouse's need for alimony is diminished because of the support of the cohabiting nonmarital partner. This will generally lead to a reduction in alimony.
PROPERTY SETTLEMENT
California does not award one spouse more property as a punitive measure, so adultery may not always have an effect on a property settlement in the state. But if one spouse has spent money on an affair, this can change things. If a spouse funds an affair using community property, such as by taking money from a joint bank account to buy jewelry, take vacations, or eat at restaurants with a paramour, the other spouse is entitled to reimbursement for the full value of what has been spent.
CHILD CUSTODY
Again, adultery is not generally considered when making a child custody determination in California. However, if the affair goes to the spouse's suitability as a parent, it may have an impact. For example, if a spouse engaged in inappropriate sexual behavior with an extramarital partner in front of a child, this constitutes abuse and could lead a court to award sole custody to the other parent.
If you have discovered that your spouse has had an affair, and are considering divorce, please contact a skilledSan Jose family attorney at The Law Offices of Steven E. Springer at 408-779-4700 for an initial consultation in Morgan Hill, San Jose or Fremont.
Source:
http://www.forbes.com/sites/lisabrownlee/2015/11/03/ashley-madison-fembot-fraud-class-action-dont-dismiss-it-plaintiffcounsel-team-has-won-before/