DIVORCING DURING PREGNANCY
---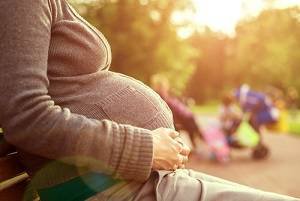 Anyone who has ever had a child or has been around someone who was pregnant or otherwise affiliated with pregnancy can attest to pregnancy being an emotional roller coaster. There are a significant amount of changes that occur as well, from the changing of the body of the mother-to-be to the family dynamics and the housing situation. It can put a substantial amount of added stress on a relationship. For many, the change is just too great for them to bear and the result is divorce.
How Pregnancy Affects Divorce
No matter the reason, typically pregnancy and divorce are not often coupled together in sentences. However, this is the reality of many families. Although immediate divorce may be necessary, pregnancy does add an element that makes it difficult to achieve, mostly due to paternity concerns. Fortunately, in California, you can file for divorce while pregnant, unlike many other states. However, there are a few complications, such as:
The parents must wait until the child is born to finalize the divorce, even if it is over the mandatory six-month waiting period,

Summary dissolution is not available during pregnancy, and

Parentage should be established, which if the child is born before the divorce is finalized, the spouse is considered to be the presumed father.
Is It a Good Idea?
While it is impossible to say without knowing the situation, the best interest of the child is always the primary goal. However, you are not alone. There are many other families just like yours who divorce while pregnant. It may be helpful to know that they got through it superbly, and you can, too. Co-parenting and single parenting are both very common, as well as many other parenting types. All that is important is the that the child be safe and loved. The rest of the details will eventually fall into place.
Pregnancy and divorce on their own are stressful enough, let alone doing them simultaneously. It can be easy to let the emotions take over, yet that may not be your best option legally. If you have questions about divorce, child custody, visitation or child support, you may be interested in discussing these with a Morgan Hill, CA divorce attorney. Contact The Law Offices of Steven E. Springer today at one of our three offices in Morgan Hill, San Jose, and Fremont. Call us to schedule your free initial 20-minute consultation at 408-779-4700 or 510-791-7137.
Sources:
https://oag.ca.gov/publications/womansrights/ch6
http://www.courts.ca.gov/selfhelp-parentage.htm