PROPERTY DIVISION AND THE FAMILY HOME PART 1
---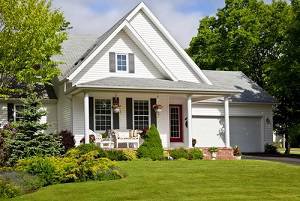 One major concern for clients facing a dissolution of marriage is the future of the family home. If you are renting, the solution may be relatively easier than if you are in an extended mortgage agreement, in which the appropriate action may be slightly more complicated. Regardless of your current housing situation, property division and the outlook of your home are likely to be at the top of your list of questions.
RENTING SOLUTIONS
Three common scenarios surround the continuance of a lease should the tenants divorce during the leasing contract. In almost all cases, it is well advised to discuss your situation with your landlord as soon as possible to determine their requirements. However, there are some common outcomes that you can anticipate. These are:
Joint tenancy: Under this circumstance, both spouses are held responsible and should one tenant decide to move out, it may be considered a breach of contract. Additionally, the one who has left is still equally responsible for the rental payment. If you are in a joint tenancy agreement, and one of the tenants wish to leave, and the other would like to stay, you should speak to the landlord to remove the spouse that is exiting off of the lease.

Individual tenancy agreement: California is a community property state, therefore, if you are married and in a contract, it is highly unusual to exclude a spouse from the rental agreement. Although, if you are on the lease and the moving spouse is not, then it is probable that you will be able to continue your residency in the home without any disruptions.

Excluded from the agreement: If your name does not appear on any of the rental paperwork, and you wish to stay while the listed spouse vacates the property, you will need to speak with the landlord to be approved, even if you have lived there for the entire duration of the agreement. Without your name being on any documents, you have no legal rights to the dwelling.
WHAT ARE YOUR OPTIONS?
Due to the complexity of various housing situations, it would be tough to address each aspect of the multitude of existing scenarios within the scope of this single article. Stay tuned for the upcoming continuation of the topic of housing division options when we discuss home ownership. If you have any questions about your particular situation and would like to talk about your options with an established and proven San Jose divorce attorney, do not hesitate to contact The Law Offices of Steven E. Springer today at 408-779-4700. With more than 30 years of combined experience in addition to a free initial 20-minute consultation at one of our three convenient locations in San Jose, Morgan Hill, and Fremont, we are more than happy to assist you with your divorce and property division questions.
Sources:
http://www.dca.ca.gov/publications/landlordbook/before-rent.shtml
http://www.dca.ca.gov/publications/landlordbook/catenant.pdf