PROPERTY DIVISION AND THE FAMILY HOME PART 2
---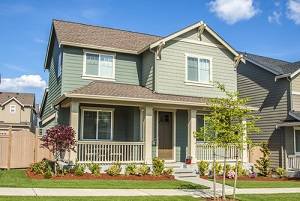 The family home typically is one of the largest purchases a family can make, thus making it a huge concern for our clients who are divorcing. Previously we discussed the options for a separating family in a rental agreement. Today, questions will be answered with regards to the mortgage and the family home during property division and divorce agreements.
COMMUNITY PROPERTY VS. SEPARATE PROPERTY
Community property is property that was obtained or purchased during the longevity of the marriage or domestic partnership. Any property, whether an asset, debt, income or expense, real or personal, that can be transferred, jointly owned and survive a spouse's death, can be community property. Anything owned outside of the marriage is considered separate property.
A large percentage of clients have purchased their home while they were married, or both contributed to its upkeep and payments, making the family home community property. If, however, the home was a part of a previous marriage and the other spouse did not contribute to the upkeep or payments, then the house is separate property. If the home is a proven part of separate property, it will remain their property unless they chose to use it as a bargaining chip. If the house is community property, then it will be subject to the divorce agreement.
POSSIBLE OUTCOMES
Title Transfers to One Spouse: Spouses can agree that one person gets the home, and the other takes the cars and all of the items inside the house. A couple can agree on any terms that suit them regarding which spouse maintains ownership of the home.

Spouse Buyout: Once the house is appraised and the amount paid on the mortgage deducted from the appraisal amount, the remaining balance is then divided into two halves and one person can choose to pay that price to the other spouse in order to keep the home.

Sell The House: If no agreement can be reached and neither wishes to buy out the other spouse, they can choose to sell the house and divide the amount received. Selling the house may be the only option in cases where it is the only asset in the marriage.
Divorce is an especially trying time for everyone involved. Often, the stress and emotions overcome judgement and mistakes begin to be made that will later be a regret. In dealing with divorce and property division, it is best to consult a qualified and experienced legal professional. If you are interested in discussing your home and your interests with a proven San Jose, CA divorce attorney, contact The Law Offices of Steven E. Springer today at 408-779-4700. With more than 30 years of combined experience in addition to a free initial 20-minute consultation at one of our three convenient locations in San Jose, Morgan Hill, and Fremont, we are ready to answer your questions.
Sources:
http://www.courts.ca.gov/1039.htm